Spring 2013 Events

Tour of the Battenkill Volunteers for April 13 & 14, 2013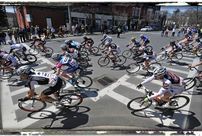 Tour of the Battenkill Volunteers for April 13 & 14, 2013 The Battenkill Conservancy is encouraging our friends and supporters to assist with this annual event that highlights the watershed and brings many visitors to the area. Race preparations are being finalized now so we are asking you to contact Volunteer Coordinator, Christine Congelosi-Lulla directly at anthemvolunteers@gmail.com. Simply name the Battenkill Conservancy in the registration form and we stand to receive a $300 donation if we sign up at least ten volunteers. Be part of this exciting event by signing up today.

---
Earth Day Highway Cleanup - Saturday April 20, 2013 @ 9:00 AM

In conjunction with the Clearwater Chapter of Trout Unlimited and in celebration of Earth Day, the Battenkill Conservancy will conduct the first of four annual highway cleanups along State Route 313, Salem, New York. This year's spring highway cleanup coincides with the 43rd annual celebration of Earth Day on April 22 when environmentally focused actions and celebrations take place throughout the nation. Additional highway clean ups are scheduled for June 22, September 21 and October 26, 2013.

Last year the Battenkill Conservancy organized a Trees for Tribs planting for Earth Day where over 40 volunteers planted seedlings along sensitive river tributaries. The annual cleanups focus on an adopted 3 mile stretch of the highway that runs parallel to the Battenkill and is part of Battenkill Conservancy's 2013 advocacy and outreach events; all with the objective of enhancing the public's awareness and appreciation for the Battenkill watershed's natural and recreational amenities.

Volunteers interested in participating are welcome to meet at the State Line Route 313 Rest Area, grab a safety vest along with coffee and donuts, and help ensure Battenkill Conservancy's adopted stretch of this beautiful highway is in prime visual condition for the spring season. Trout Unlimited members traditionally offer a simple lunch on the grill post the clean up.

---
Native Plant Sale & Rain Gardens with Fiddlehead Creek Nursery - May 4, 2013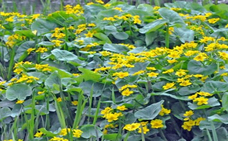 The Battenkill Conservancy has partnered with Fiddlehead Creek Nursery of Hartford, NY to offer native plants and information for rain gardens and stream buffers on Saturday, May 4, 2013. The event will take place at the YMCA's Battenkill Branch located at 184 Main Street in Greenwich, New York.

Emily DeBolt along with husband Chris, are co-owners of the Fiddlehead Creek Nursery which specializes in offering 100% New York native plantings for sustainable landscapes. The nursery specializes in plants for rain gardens and stream buffers intended to limit run off and protect water quality. They also carry native plants for bird and butterfly gardens, ferns and spring ephemerals.

The Battenkill Conservancy will be offering a variety of native plants for sale along with information on how to create your rain garden, protect your shoreline and improve your water quality. Emily DeBolt will be available to answer your questions and help you design your rain garden.


---
Battenkill Conservancy - Preserving & Enhancing the Battenkill Watershed