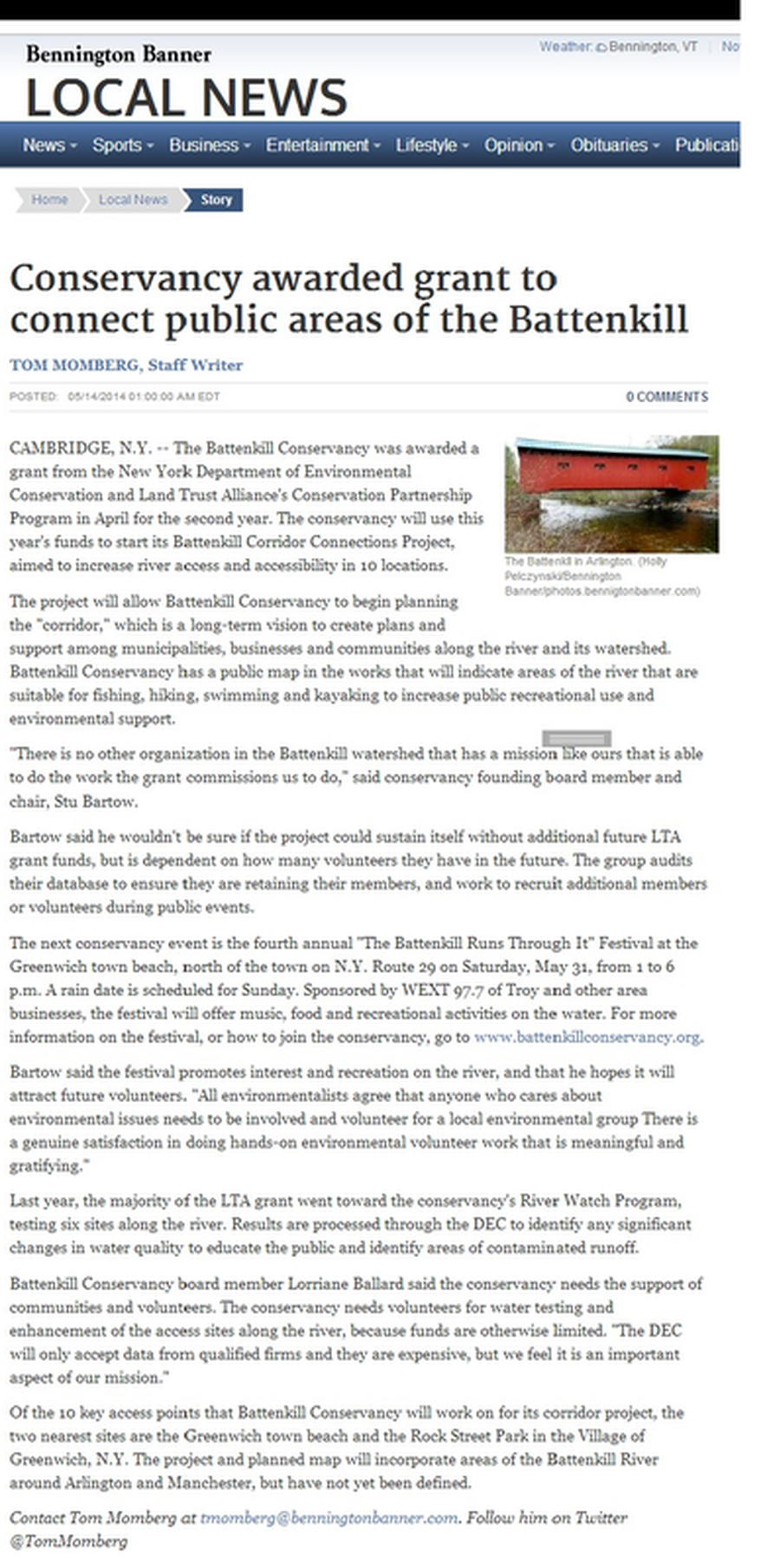 ---
BkC Receives Vote of Confidence from DEC & LTA for Battenkill Corridor Connections Project
For the second year in a row, the Battenkill Conservancy (BkC) is one of 50 land trusts across the state to be included in the Department of Environmental Conservation and Land Trust Alliance's Conservation Partnership Program. BkC's
Battenkill Corridor Connections Project
was chosen to receive funding for its outreach and public engagement campaign that will highlight, promote and plan the physical connections between 10 key access points along the Battenkill and within the watershed.
BkC is thrilled to have received LTA's vote of confidence for the second year in a row and looks forward to expanding their "
It's Your Battenkill, Explore It"
campaign. The grant will strengthen BkC's ability to offer programs, host events and develop partnerships that help promote the area and its natural resources. Eventually the goal is to create a physical corridor that connects key attractions along the river and provides improved access to these areas.
Senator Betty Little in her letter of support for the grant award noted that "the Battenkill Conservancy promotes one of our most important natural resources, brings attention to this most important county resource, attracts people from throughout the Capital region and engages the local residents in stewardship of their river."
---
Battenkill Conservancy - Preserving & Enhancing the Battenkill Watershed